Garage and Basement Conversions

Broadbent Construction specializes in beautiful bathroom and kitchen renovations, outstanding garage and basement conversions and stunning outside living spaces.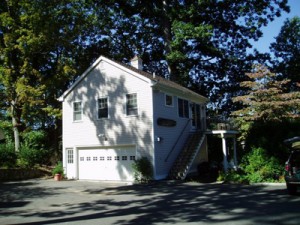 A slide show of this garage apartment conversion we built over an existing garage in Greenwich, CT can be seen on our garage conversion case study page. This particular customer gave us a rating and review on AngiesList. What do you want from your basement; more space to store your stuff, more room for kids to play, more space to entertain your family and friends? Remodeling your basement offers solutions to a variety of family needs and wishes. Like any remodeling project, though, finishing off the basement begins with the plan.
Basements come in many shapes and sizes, and may have obstacles like a furnace, water heater, pipes, ducts, support beams or poles, and drain pipes to work around. When planning your project, consider the intended use of the space. An office will need room for a desk and filing cabinets, while a children's playroom will require enough space for toys and kids' sized table and chairs. Recreational rooms will need even more space to accommodate furniture, big-screen TV, and that pool table you've been dreaming about.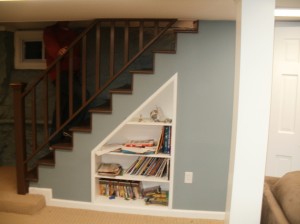 Enjoying your new basement demands a comfortable environment. Check your foundation for leaks or cracks that could cause dampness. Insulating the exterior walls can help reduce the chilliness of your basement. It's required by code anyways! Installing a subfloor and padding beneath the flooring or carpeting raises the floor temperature, improving overall comfort, especially for children playing on the floor. A fireplace can add warmth and beauty to basement rec room, while baseboard heaters quickly take the chill out of your downstairs craft room or guest bedroom.
There are a variety of remodeling products and techniques to explore.
Finally, think about how much work you want to do yourself. Before you make the first cut or pound the first nail, talk to a licensed design-build home improvement contractor about your project.
Contact us for a free estimate.
Remember, the best renovation/remodeling company is one that will offer basement remodeling ideas, and help you find the most economical and effective way to turn your basement into your favorite room in the house. Multi-functional basement or garage, attic conversions are fun and creative way for families to spend more time with their children and friends.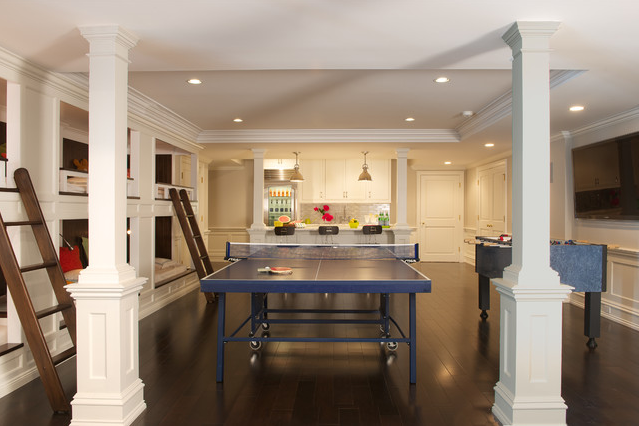 Broadbent Construction based in Fairfield County, Connecticut that offers basement remodeling services. As a remodeling contractor, As building experts, we are committed to your project and works to ensure your remodeling project is completed quickly and within budget. If you are looking to remodel a basement or finishing off a basement, give Broadbent Construction a call today. Remodeling company serving the towns within Fairfield County, including: Greenwich, Darien, Stamford, New Canaan, Wilton, Westport, Norwalk.