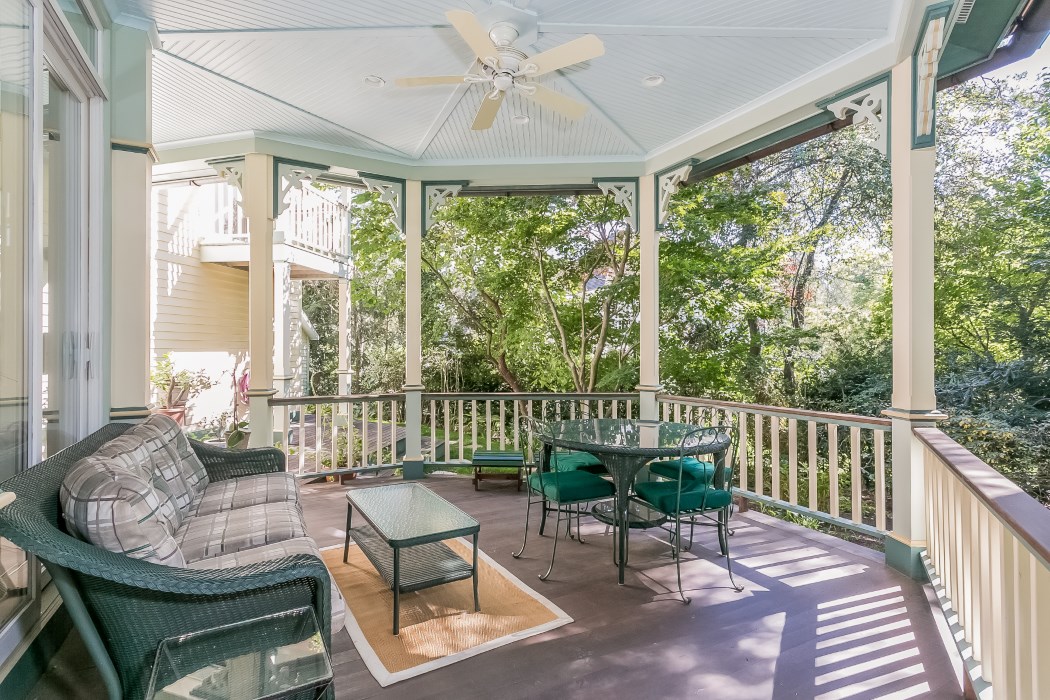 Many home-related projects can be tackled successfully by homeowners; others are more challenging and should be left to professional. But how's a homeowner to tell the difference?
Some of the most memorable and special life events take place on a deck. From cookouts to birthday parties and family reunions, to just relaxing with a book and catching some sun, a deck is often the go-to spot for any home. If you feel as though something is missing from your Fairfield County, CT home, contact Broadbent Construction deck building professionals today! We are featured on Angieslist deck building contractors.
Broadbent Construction is an officially Certified AZEK Deck Building Contractor for the Greenwich, CT Fairfield County area. We only endorse the best and highest quality materials when we remodel or build a project. As your premier Greenwich, CT Contractor, don't hesitate to contact us for a consultation and estimate on your next outdoor living space renovation.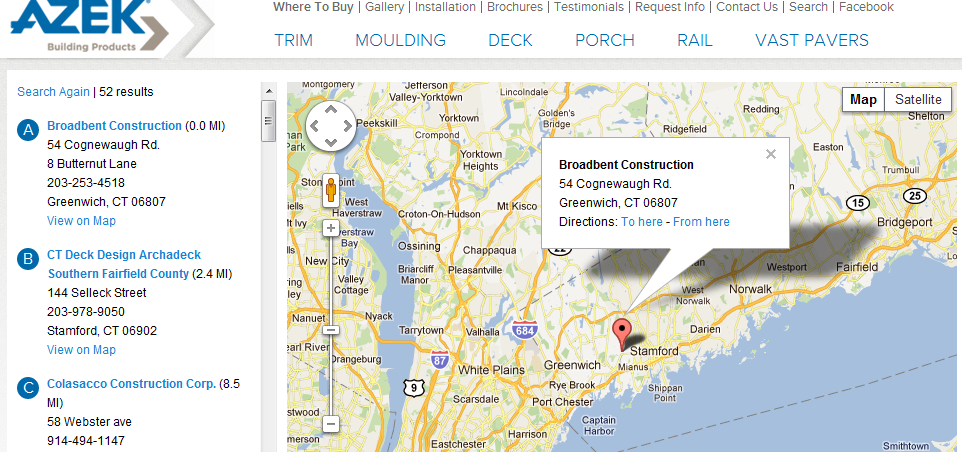 Although many homeowners feel as though deck building is a DIY ("Do It Yourself") job, it is not. Deck building, design, and repair should be completed by certified professionals. There are many aspects to consider. If you have little or no experience with woodworking or carpentry, then the task of building a deck is best left to the professional.
One of the things that a professional deck builder will tell you is that you have to make sure that the structure adheres to modern building code requirements. This includes choosing the right lumber, ( some will have to be pressure treated since this structure will be exposed to the outdoor elements) and creating properly sized plans that will realistically, hold up to the test of time. If your town or township has building codes for decks they may require that you obtain a building permit. If a building permit is required you will have to submit plans to the township office and will also have to submit to inspections during construction. This will ensure that your deck is safe.In terms of the deck's overall design, one of the most important decisions deck builders must make is whether to attach their deck to the house using a Ledger board or whether to build an unattached "free-standing" deck.
Decks built using a ledger board have the advantage of not requiring an additional support beam and related footings running next to the house – to support the ends of the floor joists closest to the house. Additionally, attached decks require less bracing. On the other hand, not all homes will allow attaching a ledger board due to the exterior surface and/or the shape of the home's exterior wall. There are a wide variety of decking materials and costs vary depending on the quality.
Another important aspect is the railing on the deck. Because railings are such an important design feature for any deck, we recommend spending some time researching your options and allowing some room in your budget for a railing that suits your taste. If your deck surface is less than 30″ above ground – no railings are required. If the deck surface is 30″ or more – minimum 36″ is required.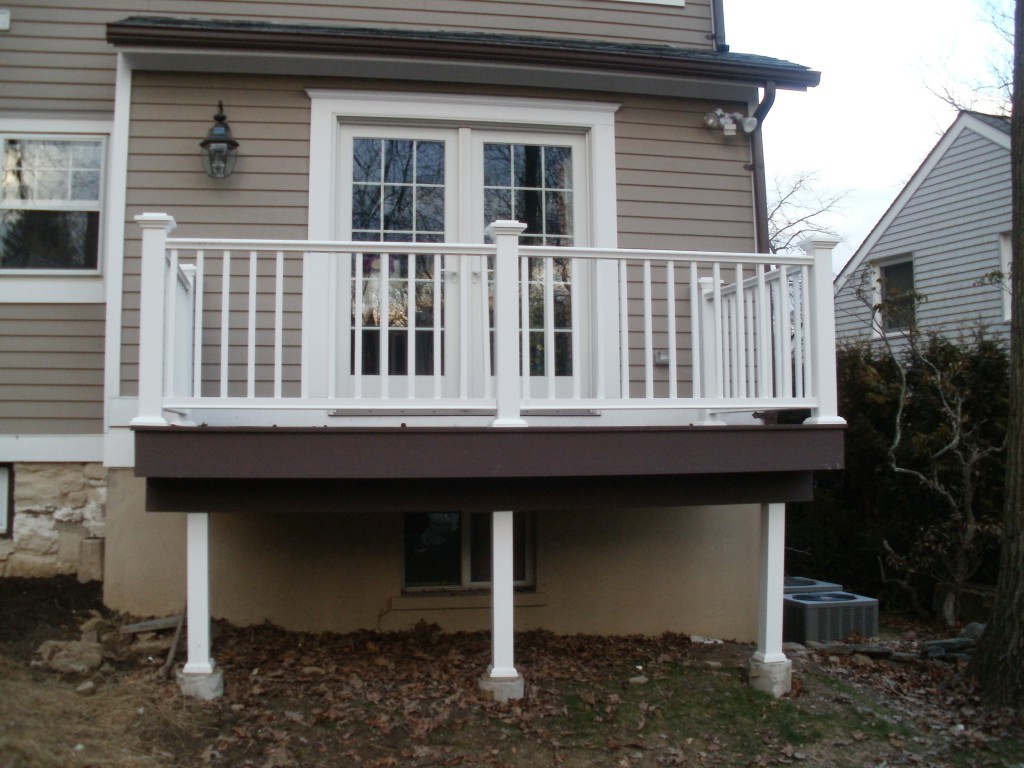 Most of the building code requirements that apply to building decks are universal standards based on the physical properties of deck building materials commonly in use around the world today. Upon visiting a county office to fill out deck building permits, you may be required to know basic terms that go into the development of a basic deck, such as joist spans, post size and loads, beam sizes and spans between deck posts, decking board dimensions, height of railings and load capacity. In addition, there are often local regulatory variations due to different climates and material preferences. The final authority that you should rely on is the local building code that pertains to your area. The best place to get a copy of local building requirements is your local city building department; even speak to an inspector if you prefer. These are a few of the things that go into deck building, for more information please contact us. Broadbent Construction has built many wonderful decks over the past 25 years.
Broadbent Construction specializes in beautiful bathroom and kitchen remodeling, outstanding garage and basement conversions and stunning outside living spaces. We are serving homes in Fairfield County, including Greenwich, Darien, Westport and NewCanaan, where quality single-source&full-service; from design to construction is paramount.
We take on jobs big and small alike with the same competence and attention to detail. Whether it be a new banister, fresh crown molding, a bathroom renovation or full-scale home addition, we are attentive to our customer's needs and will always offer the best and most efficient approach to getting the job done.