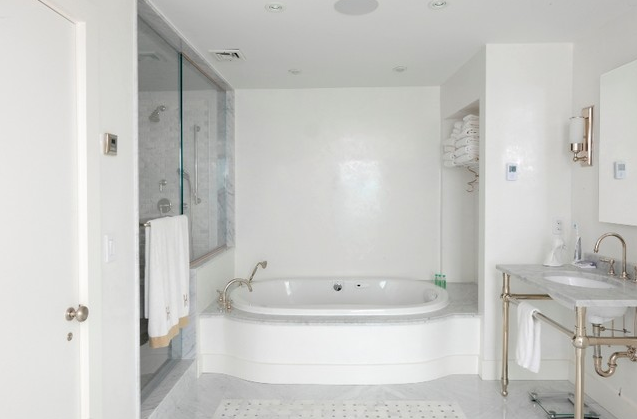 A remodeled bathroom can considerably enhance the comfort and sophistication of a home. A bathroom renovation is also an excellent investment that, if properly designed and constructed, can significantly increase a home's resale value. At Broadbent Construction, a full-service home remodeling and renovating company, we can transform your dull or outdated bathroom into the serene, luxurious escape you've always desired.
How do we do it? Our team of talented consultants has the know-how and experience to complete any bathroom remodeling project. We will meet with you to discuss your needs, goals, and budget. If you'd like, we'll also give you a few Eco-friendly remodeling tips that will lower your monthly utility bills and help the environment. Once we've collaborated with you and devised a bathroom remodeling plan, our skilled craftsmen will complete your requests swiftly and precisely.

Fully Custom Bathroom Remodeling Ideas
Whether you're looking to install a multi-jet shower system, a spacious garden tub, new hardware, new counter-tops, pedestal sink or a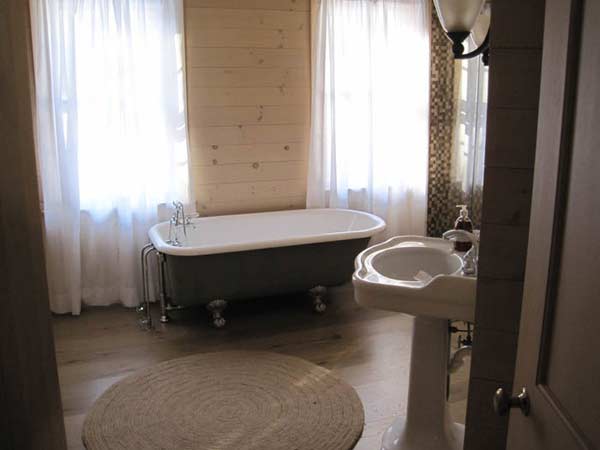 double vanity modern sink, Broadbent Construction can help renovate your bathroom!
We'll spice up your plain white bathroom and, upon request, add luxurious features such this Victorian style tub that has a bold antique design with striking angles complemented by Bear Claw feet. The bathtub has a charming white porcelain enamel interior and a hand smoothed painted exterior. This type of bathtub is a rare reproduction that is difficult to find making it a great choice.
Beautifully designed classic bathrooms will always be in style. Broadbent Construction can create a bathroom experience for you that is elegant and timeless.
Broadbent Construction has proudly served Fairfield County for over 27 years, including towns like Greenwich, Byram, Riverside, Old Greenwich, Darien, and Wilton. Don't wait — contact us today for bathroom renovation quote and consultation, and begin remodeling your CT bathroom. You'll be glad you did! Get a free quote on your next project.