Greenwich, CT Kitchen Renovation Case Study  
By Jaclyn Sorese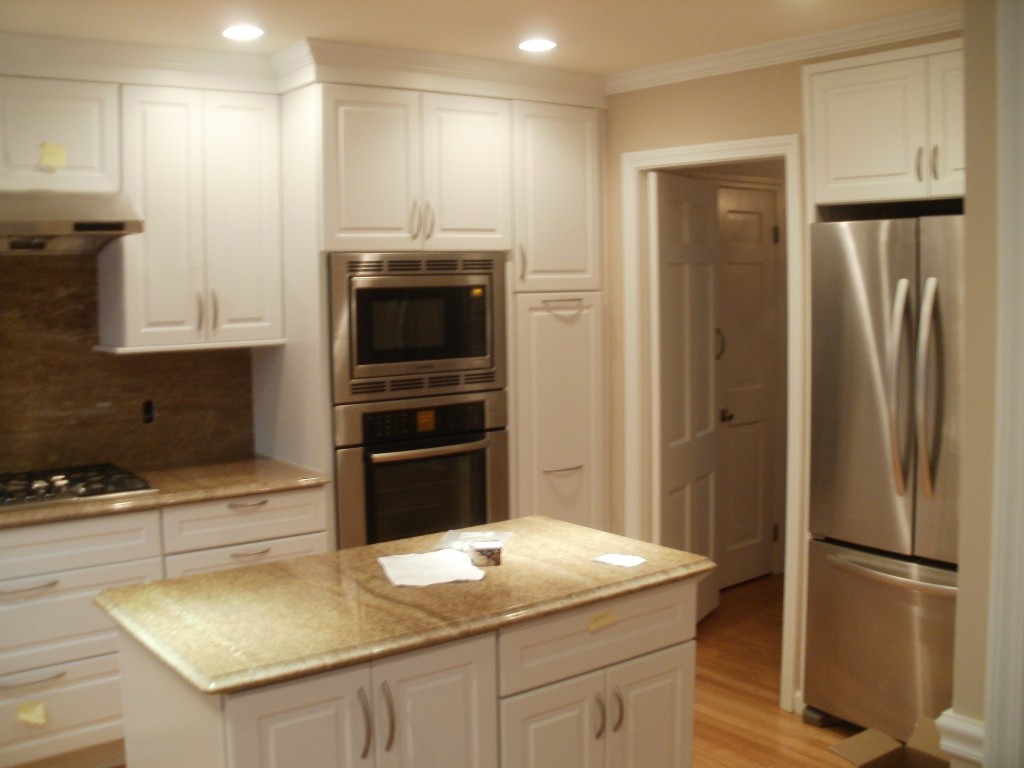 One of our great clients recently recommended that their close friends choose Broadbent Construction for a renovation and modernization of their outdated kitchen.  
Their property is located in central backcountry Greenwich, off of Stanwich Road.   Their home is a 2-story colonial style dwelling with 5 bedrooms and 4.5 baths.  The home was built in 1954 but the kitchen had not been updated since 1989. The dimensions of our new client's kitchen, seen above, were 16' by 16'.  This total project took around 7 weeks, with every stage of the renovation process being pre-approved by the client, while being completed in an absolutely professional and courteous manner.
 With every assignment, we value our ability to properly design and construct, and we want your kitchen to be 100% functional, accessible and, last but not least, enjoyable!  We worked with the client to draw up some initial and preliminary design concepts and later presented the ideal kitchen to fit all lifestyle and personal needs.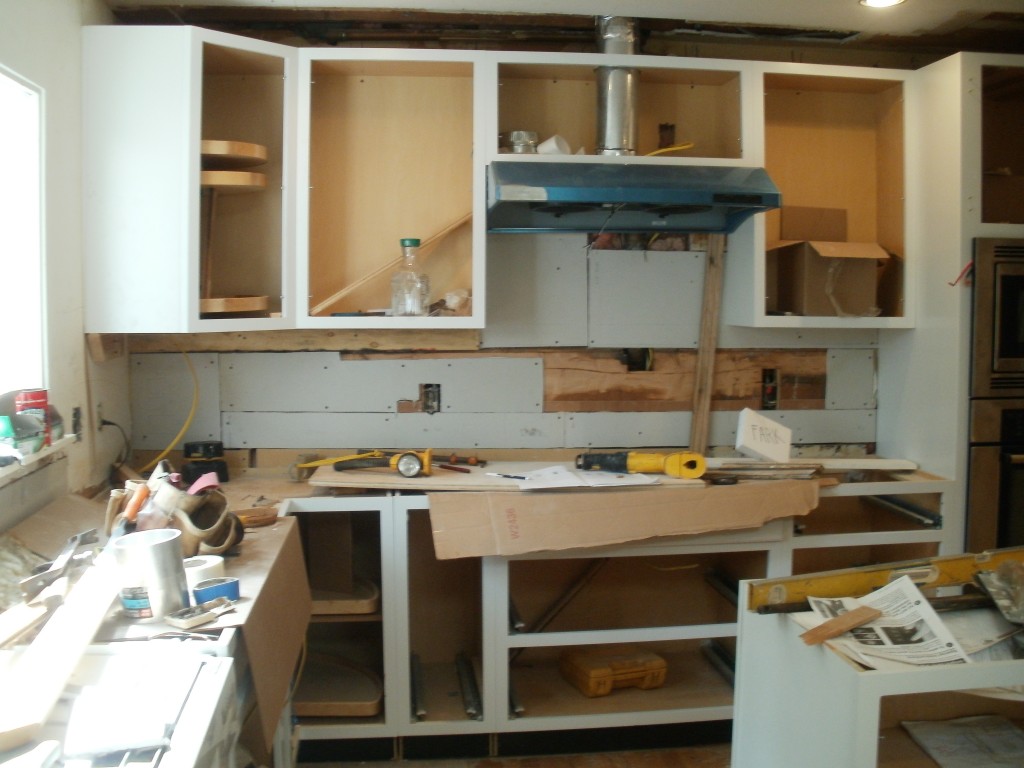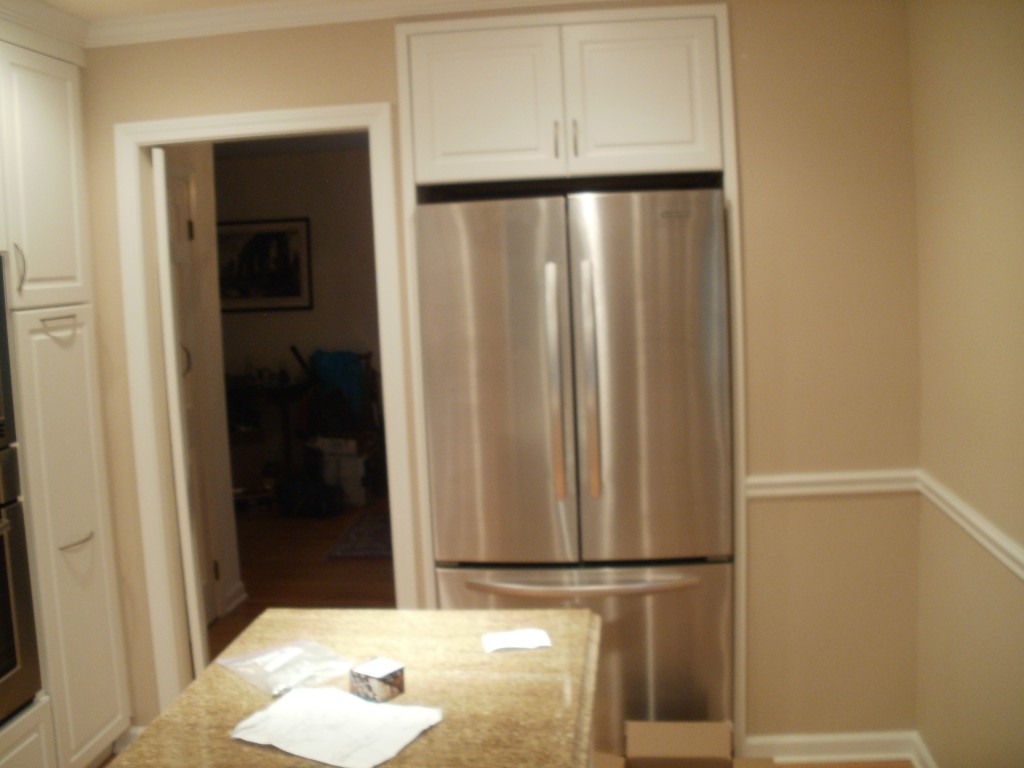 In this instance, our client was looking to install granite countertops, KitchenAid cabinets, GE stainless steel appliances and a larger island.  The island has full cabinets beneath it and was also designed to accommodate chairs if people want to mingle around or eat on it.  The pictured KitchenAid cabinets were supplied by Ring's End Lumber; the selected Energy Star GE stainless steel refrigerator is a french double-doored model. The natural reflectivity of the stainless steel makes all the kitchen's surfaces look better and brighter.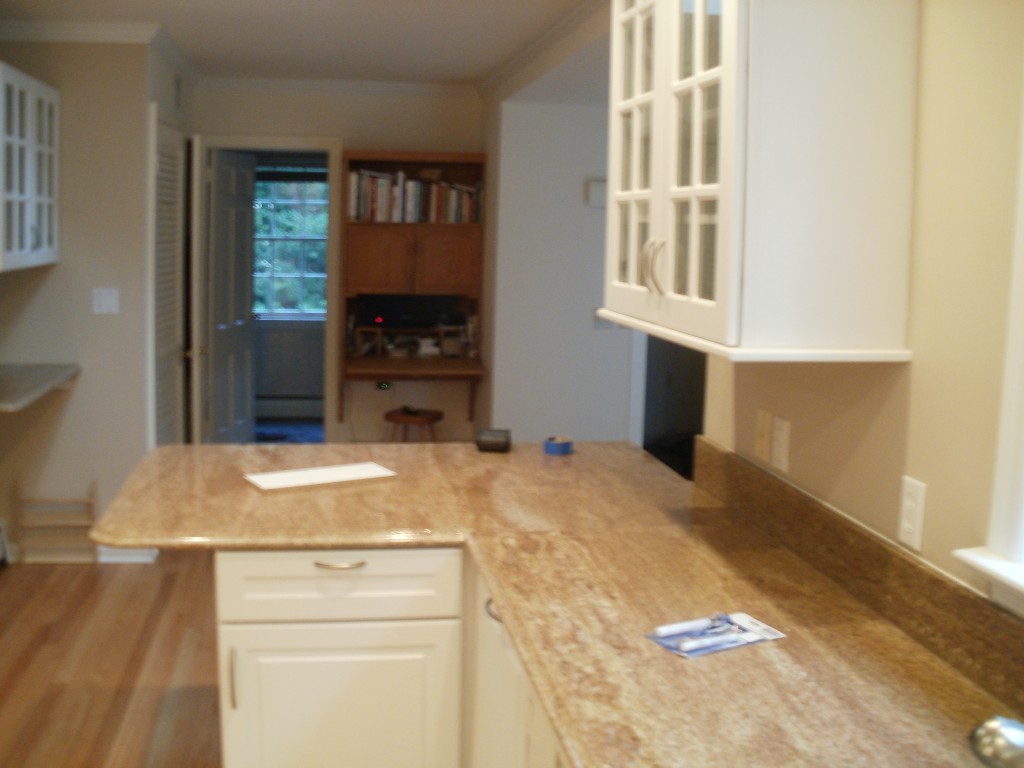 Whether you live in Greenwich, Darien, New Canaan, Westport or another town in lower Fairfield County, we can help when it comes to redesigning your kitchen.  We also work on all different kitchen styles: traditional, contemporary or somewhere in between.  Kitchens are the center of family life and bring friends together. Remodeling your kitchen is not just a functional and aesthetically pleasing renovation for your home.  It is also a terrific investment.  Remodeled kitchens offer one of best rates of return on investment (ROI), when looking at the added market value room by room of a house.   And, when comes time to sell, this will be reflected in your resale value.
Whether you're looking for a brand new kitchen, bathroom or a large or small remodeling job, Broadbent Construction's experienced professionals are here to discuss the many renovation options to fit your budget. Contact us to request a free estimate for next construction project.