Full Range Subcontractors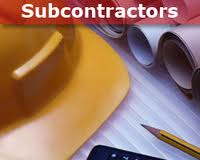 The Importance of our Subcontractors and Suppliers
Broadbent Construction's success for the past three decades in the residential building industry has come about, in large part, through the long-lasting relationships that we maintain in both the subcontracting and supplier communities.
We see ourselves as being firm, but fair, for encouraging bidders to give their best price and efficiency on all of the projects we take on. We require strict adherence to the policies and procedures we have in place relative to safety, quality, and productivity.
When pre-qualifying subcontractors and suppliers, we will ensure that all prospective bidders:
Have had a previous working relationship with either Broadbent construction or you (the owner,) or have been highly recommended and have met all of our pre-qualification requirements.

Have the financial capability to perform the work

Have experience in projects of similar size and nature.

Have proper insurance coverage.

Have adequate administrative and trade workforce to provide a quality product within scheduled time frame.

email references and resume to info@broadbentconstruction.