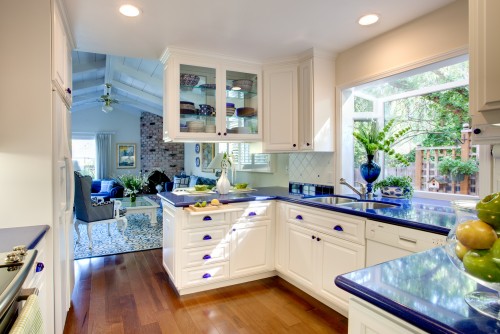 Are you considering remodeling or updating your Fairfield County, Connecticut or Westchester County, New York home?  There are countless projects that can increase the value of your residence.  Having a roof over your head is not the sole purpose of home ownership. Often, it is about wanting to invest in the future, create equity and cultivate a sense of pride in a home.  This is why most homeowners carefully think about the list of improvements they desire when remodeling.
There is something to be said for high-end improvements requested in remodeling ventures; this is because the marked increase in home value, aesthetics and comfort cannot be understated.  After all, it is a home.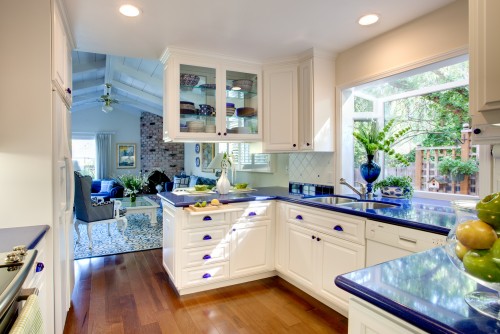 1. Create a Unique Gourmet Kitchen:  Potential buyers are just as impressed by the perfect kitchen as party-goers; thus making a kitchen remodel one of the best ways to add value to a house. The look, feel and function of a gourmet kitchen, particularly when items such as state-of-the-art appliances or designer granite are included, are luxurious eye pleasers but also continue to maintain their practical appeal.  A remodeled kitchen can immediately strike a buyer's eyes and often be a primary reason for eventual purchase.  The homeowner is then provided with a 100% return on any initial investment.
2. Convert a Spare Room or Closet into a Home Office: Working from home has become increasingly more popular in the last decade, and statistics indicate this upward trend will inevitably continue.  When conducting business from a personal residence, the comfortable and functional home office is a necessity because a dedicated work space is needed.  And, even if not consistently used as an enjoyable office space, it is a great place to store books, important documents and computers.  In addition to buyer appeal, value is added to a home and equity because most home office expenses are tax deductible.
3. Install a Luxury Bathroom:  Buyers often carefully consider the amount of bathrooms and their conditions when considering a purchase. Significant value can be added to a home by adding or updating bathrooms.   Large elegant master bathrooms with perks such as his and her sinks, spacious showers, whirlpool baths and traditional/durable ceramic tile floors (rather than wood or linoleum floors) cater to homeowners interested in relaxation.   Buyers will also enjoy these amenities and other elaborate options such as in-bathroom media centers, heated floors, steam showers and ample storage. When installing a new bathroom and space is an issue, consider converting small closets or under eaves. Should the environmental/eco- friendly option be desired, low-flow toilets and skylights are excellent choices- tax deductions can also be garnered.  The average bathroom remodel ordinarily guarantees investment return.
4. Finish or Convert a Basement:  Basements are sometimes overlooked as extra rooms so their potential for transformation into media rooms, recreation rooms, home gyms or "man caves" is overlooked.  Basements can also be remodeled to create extra bedrooms or rental units so remember that your lower-level remodel should include a bathroom. as the presence of a bathroom can dramatically increase its value.  A finished basement, particularly one with a bath, adds value to a home while adding space, and more space is always a good thing when home value is concerned.
5. Install a New Brand Floor: Making the switch from carpet to hardwood flooring or vice versa can be costly; however, it is one of the best ways to make a home look dramatically new and different.  One thing to be aware of is the possible need for changes to home decor or repainting.  Nonetheless, the cost benefits of new flooring far outweigh any costs.
6. Install a Bay Window:  Bay windows are not only gorgeous but practical.  They can serve as great lounging spaces when comfy pillows and decor are added but there is also the option to add chairs or side tables where casual dining can take place.   Also, imagine a bay window in a bedroom and starting the day with abundant natural light!  Sometimes, a detail like a bay window can seal the deal for a buyer.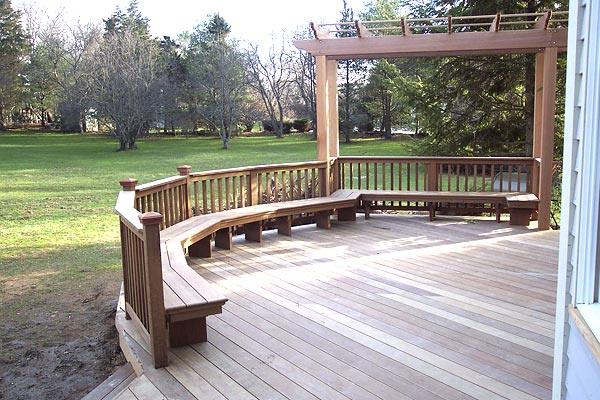 7. Add a Deck or a Porch:   It is just as important for a home to have an attractive outdoor space as it is to be beautiful on the inside.   Fostering the pride that a homeowner has in the exterior appearance of a home is increased with a classic well-kept front porch; wrap-around porches or those with gazebos are more elaborate options.  Add a deck for quick and easy ways to relax and entertain while expanding your home's living space- decorate with benches, chairs and tables.  Everyone loves the outdoors so this is a great method to utilize when selling a home.
8. Hire a Professional Interior Designer:  Interior designers are here to assist homeowners in choosing the perfect look and final touches on a home.  Be it through a combination of decor, color and furniture arrangements, professional interior designers contribute significantly to a home's look and feel.  Homeowners searching for stellar interiors should not discount the financial benefits of an expert opinion and subsequent implementation ideas.
9. Upgrade an Older Window to an Energy Efficient Type:  A wide variety of problematic issues arise with outdated windows.  Older windows can be dull, outdated or faded; in addition to appearance issues, the insulation provided by them is inefficient as they cause heating and cooling bills to be unnecessarily high.   The installation of energy efficient windows is a great investment.  Even if a homeowner is not planning on a sell, there are cost savings.   In the event a property sale is desired, a residence is more desirable when utility bills can be a strong selling point.
10. Update an Entryway:  The first thing a homeowner or guest focuses on when they enter a house is the entryway.  The entryway to a home should be very welcoming.  There are countless ways to achieve this desired effect:  should there be a staircase, painted risers, installation of  new spindles, railings or newels. Always freshen the outside portion of an entryway with lovely landscaping, while keeping clutter away from a walkway and purchase fun planters or flower beds with bright, vibrant flowers!
The key to adding value is to focus on the things that are important to future buyers of your home. Give us a call at

203-253-4518

to request a consultation and estimate on your next project or simply click here to fast quote.