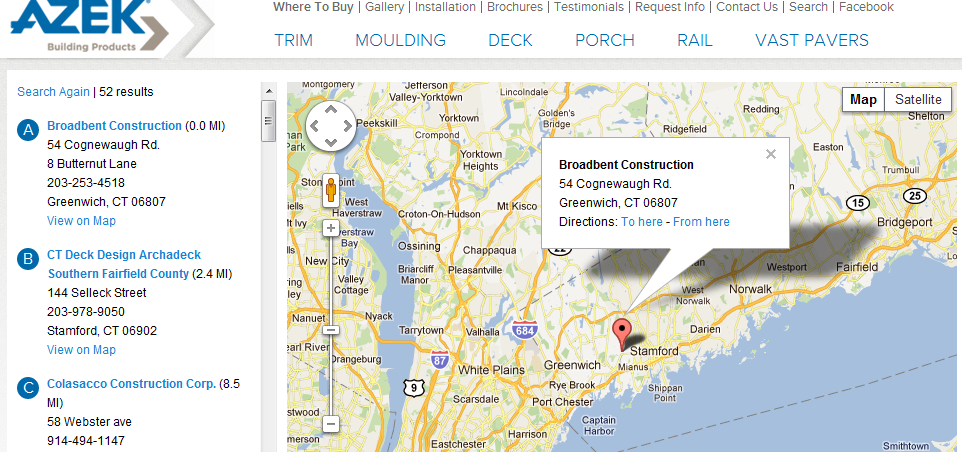 Broadbent Construction is excited to announce that we have become a Certified AZEK Deck Building Contractor for the Greenwich, CT Fairfield County area.
"The AZEK Deck Contractor Referral Program is our way of helping you find an independent contractor experienced in installing AZEK Deck products."-AZEK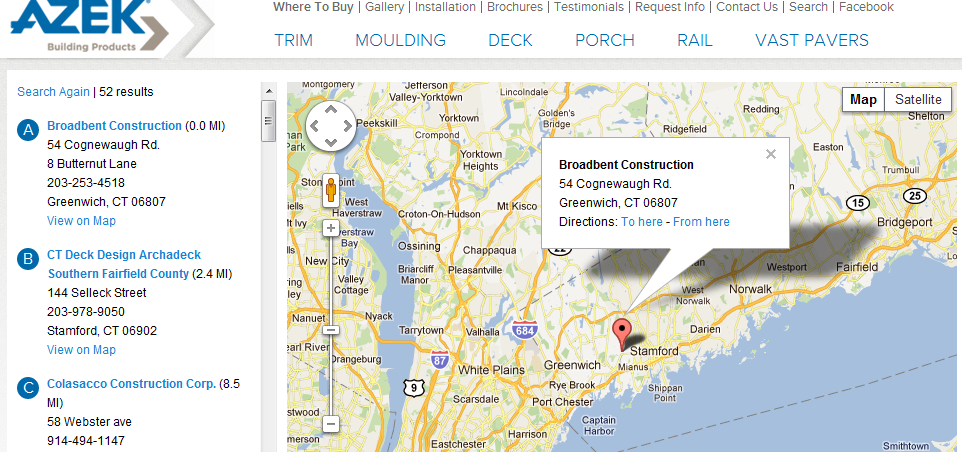 Broadbent Construction is excited to become a partner of AZEK.  We only endorse the best and highest quality materials when we remodel or build a project.  As your premier Greenwich, CT Contractor don't hesitate to contact us for a consultation and estimate on your next renovation.
We have been using AZEK products for the last ten years for building decks, installing trim, moldings and railings.
AZEK Deck has pioneered a new generation of decking -Stain Resistant decking. This innovation is in response to market demand as consumers move away from wood and composites and look for a better decking product. AZEK Deck limits the shortfalls associated with traditional wood and composite decking so that you can enjoy your deck without worry.
Refining and redefining what decking means, AZEK Deck has been engineered to withstand the everyday things that happen on a deck. Even spilled wine, fruit punch, and hamburger grease are no match for AZEK Deck's stain resistance. And, since AZEK Deck is scratch resistant, you won't have to worry about marks from patio furniture or pets.
With AZEK Deck, you can rest assured your deck will continue to look great for years to come.
– Stain resistant
– Scratch resistant
– Split resistant
– Mold and mildew resistant
– Durable and long lasting
– Impervious to moisture and insects
– Limited lifetime warranty
– Building Code listings ESR-1667 and CCRR-0101