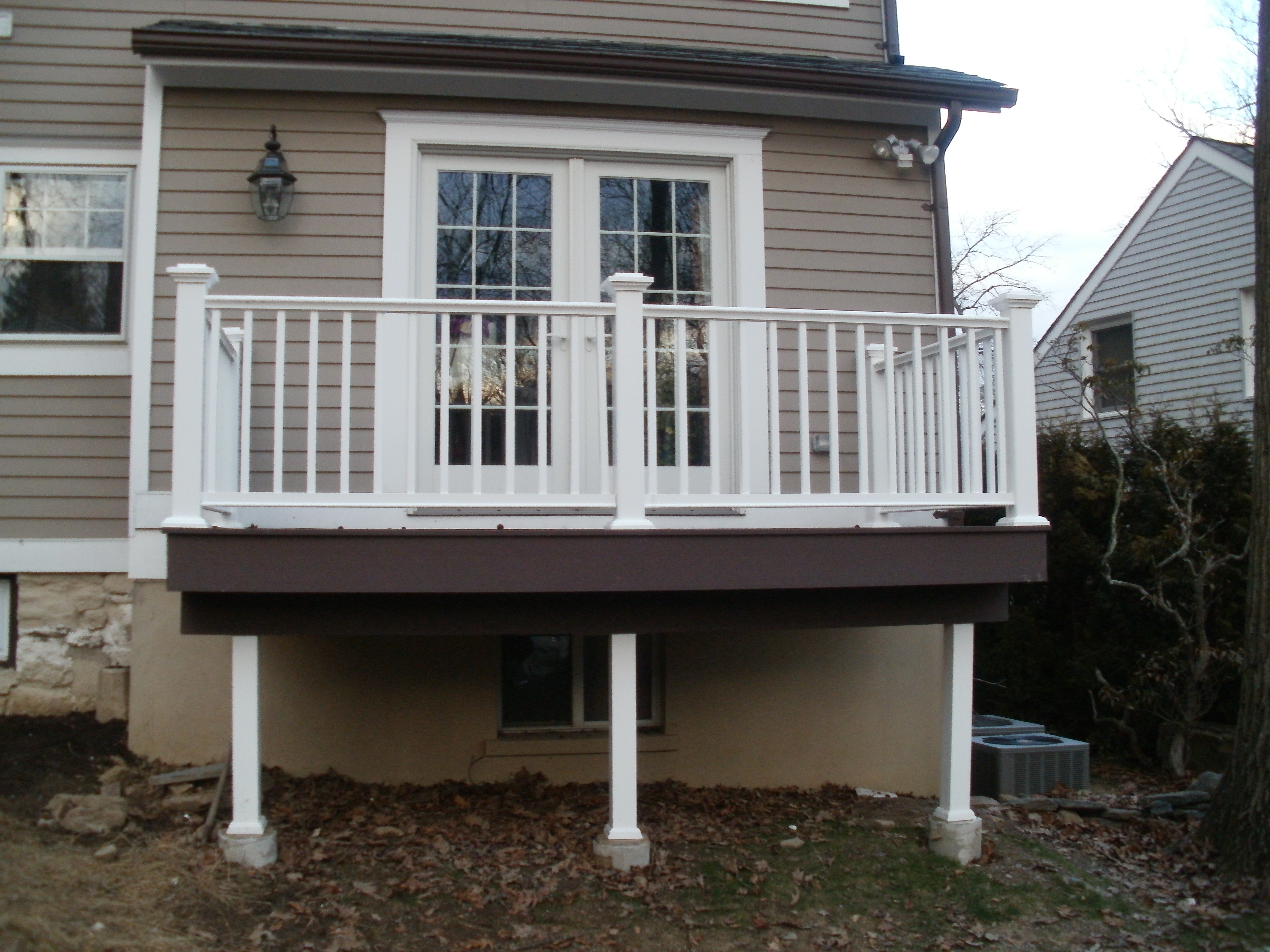 Build a Deck in the Winter and Enjoy it in the Summer
Expanding your living space is a simple task when you realize that remodeling, creating or transforming outdoor property into outdoor living space is a possibility.  What is the single best way to increase your outdoor living areas?  The answer is to work with a contractor who can use that empty or outdated outdoor space for the accommodation of a remodeled deck, sunroom/screened porch or gazebo.  Contractors are able to work in all seasons and climates and, in the wake of Hurricane Sandy, a good majority of residents have suffered property losses.  Now is the time to extend your home into the outdoors by remodeling, repairing or designing a deck or patio.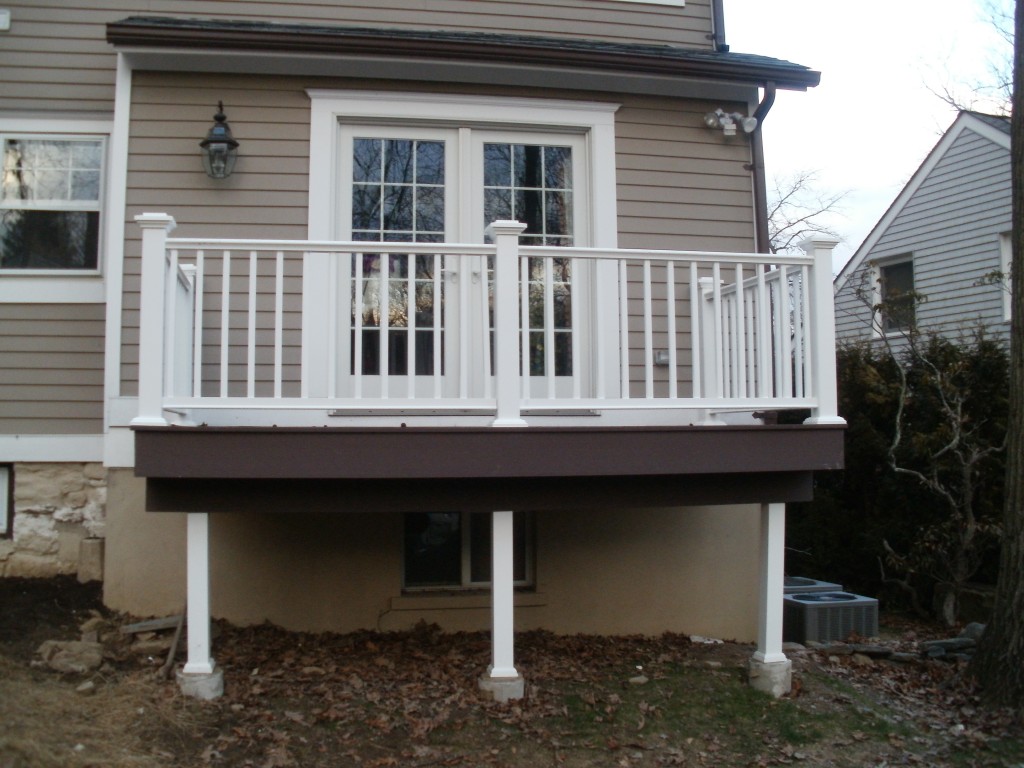 Broadbent Construction specializes in patio, porch and deck remodeling– we also build year-round.  We understand that a deck is not just extra space for a hot summer day or pleasant breeze; a deck or gazebo has charm and can be the setting for many fond memories.  We cater to the needs of Fairfield County, CT residents in all towns and cities including, but not limited to, Greenwich,Stamford, Darien, New Canaan, Norwalk and Trumbull.  Our customers and their satisfaction with our work is our number one priority. Broadbent Construction will work with your style preferences and your budget to integrate a new or remodeled deck or structure into your outdoor living space.  We have also been awarded with an AZEK Deck Builder certification.  As the pioneer for low maintenance decking, AZEK Deck redefines what the components of premier deck building materials mean.
The following image displays some of our recent work in which we used AZEK materials and products.  Broadbent Construction built two decks on this client's property.  One of the decks was set off of a first floor bedroom and the second deck was designed to include a stair set- all built around an outdoor stone patio.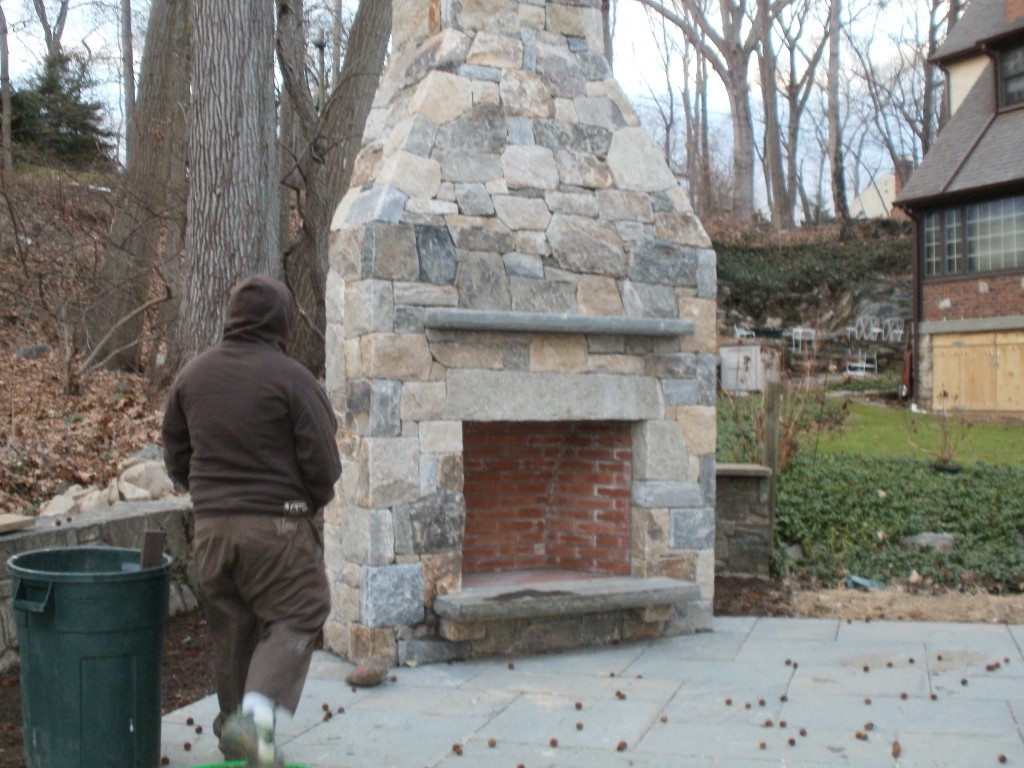 Benefits of Deck Remodeling in Winter or Early Spring 
Wouldn't it just be great if, on the first day of the warmer Spring season, you could enjoy the comfortable and unique outdoor sanctuary which you remodeled to include a deck or patio?  Apart from the very important benefits our clients receive, there are dozens of reasons that Broadbent Construction thinks Winter and early Spring projects work:
Protection of Wood– The wood used to construct or remodel your deck, porch or balcony should have very limited exposure to our Sun.  By far, the most damaging element to wood s intense sunlight.  We always recommend avoiding sun exposure for six months.
Ideal Temperature and Weather Conditions– During the Winter, or even early Spring and late Autumn, it is a sure bet that it will either snow or rain.  That does not hinder our building efforts and we cover our materials and your outdoor project several times a day, especially overnight.  Also, when it is colder outside, the ground has a tendency to freeze.  This is a good thing because frozen terrain is not muddy thereby making the risk that dirt or stains occurring on the wood will be very minimal.
Obtaining Building Permits– Government (local, state and city/town) permit issuing authorities are not overwhelmed with paperwork and requests for permits during Winter, early Spring or late Autumn  We can obtain permits for your outdoor project in a far more expedited and timely manner during these time periods.
Project Costs and the Law of Supply and Demand– Most people think that a deck or porch must be constructed or remodeled in the warm months of the year.  The demand for outdoor construction, in these warmer months, far outweighs the supply of contractors to satisfy these requests…that's when we see waiting lists and backlogs for obtaining a contactor.  Also, your remodel will undoubtedly cost more because most contractors knock up their hourly rates for labor and their cost of goods and materials.
How Do You Start the Remodeling or Design Process?   
We want to design and renovate or remodel your deck so it is not only functional and valuable, but we want it to be gorgeous!  Here's how we get you to that point with your project:

We meet with you in person and discuss your ideal deck.  We will talk about your basic needs, from a functional perspective.  Then we will talk about the fun stuff like design, material types and colors. Whether you'd like a multi-level porch, one with built in benches, or a deck built for your brand new hot tub jacuzzi.
With so many products to choose from, Broadbent Construction has the design knowledge and construction project expertise to navigate you through the decision process.  After our initial meeting, we take your wants and needs into consideration and combine it with our existing knowledge to find you the most affordable yet most beautiful option.
We create a proposal and estimate for your project and deliver it to you.  We can go through each line so you completely understand our thinking.  We can also make modifications based on your feedback.
If you are happy with our proposal and believe Broadbent Construction is your contractor of choice, we will create a contract between you and Broadbent Construction.
Broadbent Construction basically takes it from this point and, because Connecticut communities require plot plans to be furnished prior to any permit issues, we have our surveyor prepare plot plans for you.  Property lines and locations for outdoor projects are firmly defined
We then act on your behalf to get any building permits for your project.  You will need zoning, conservation, electrical and building permits but we will complete all this paperwork for you.
We begin the actual construction part and you can enjoy the first nice day of Spring in your outdoor living space.
Our Deck Building and Renovation 

Services Include 
Bottom line is that Broadbent Construction realizes the wants, needs and financial constraints of our clients differ. That's why we always produce a unique and customized product.  Our services include the following…and more:
Building a New Deck, Porch, Patio or Balcony
Remodeling or Replacing an Existing Deck Porch, Patio or Balcony
Adding a Sunroom, Screened Porch or Covered Porch
Creating Shaded Areas with Gazebos and Awnings
Designing an Outdoor Kitchen
Creating a Design Plan for More Outdoor Space     
Broadbent Construction is a full service residential deck and patio contractor located Greenwich, CT.  We listen to you, ask you important questions and then share our years of expertise and craftsmanship skills with you so you have the perfect deck.  Request a consultation and estimate for your new project by calling us at 203-253-4518 or simply complete our online form.